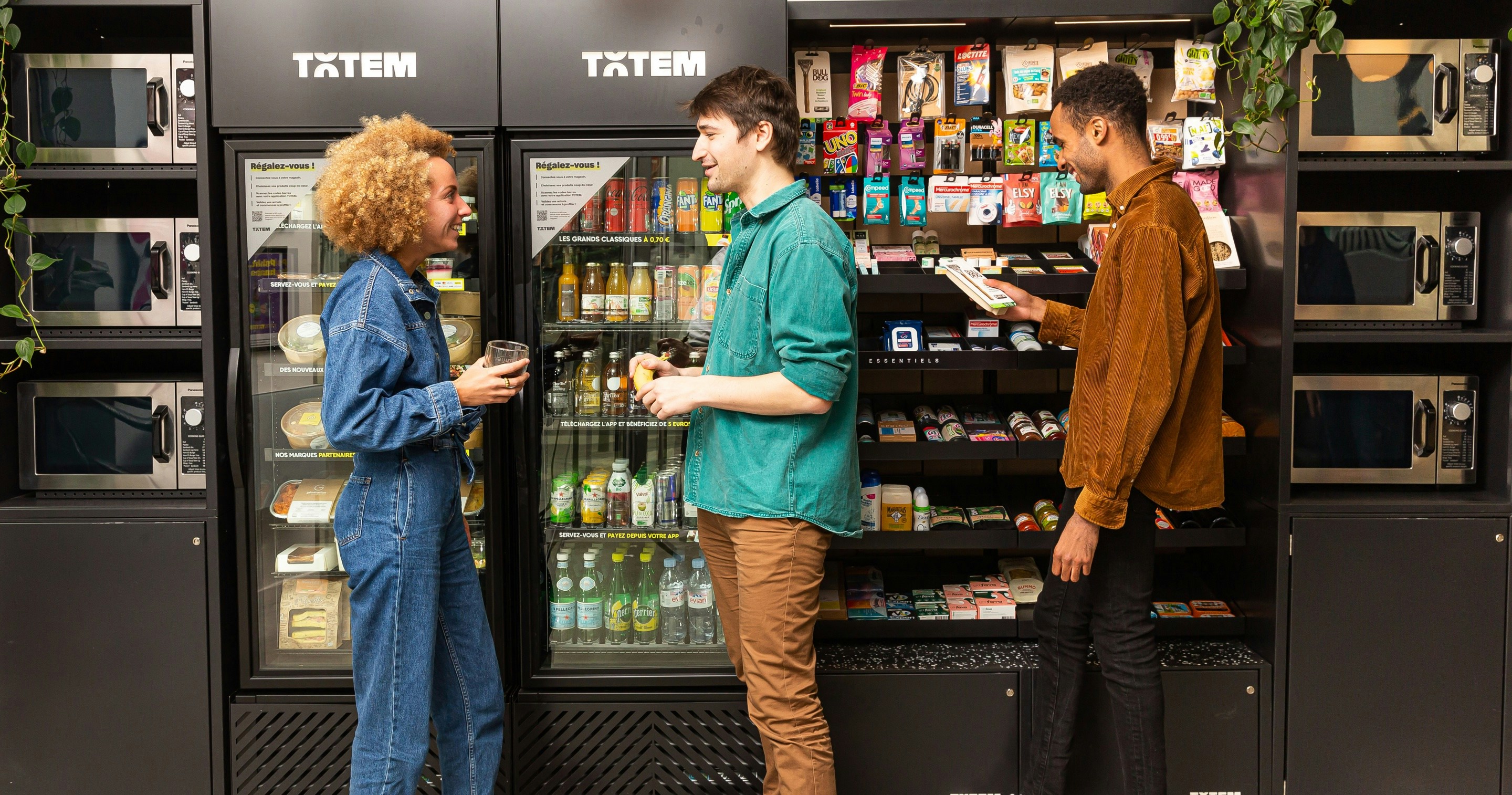 Make a great office experience
Enhance your space and your advantages. Make your office the place to meet and exchange thanks to the TOTEM experience. Take advantage of each daily ritual to animate your offices and communicate your values and commitments.
The enhanced office experience
Benefits that bring people together and suit everyone? Yes, that is possible. Take advantage of the daily office rituals to allow your employees to get together and exchange ideas at key moments in your organization.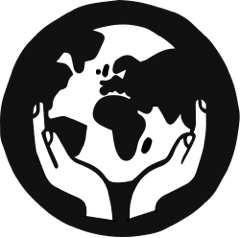 Social
For all, at every floor, together!
A store in the heart of your office, a selection adapted to all your daily uses. Whether you prefer to enjoy it on the spot or take it away. TOTEM offers you 1200 references to suit all your needs.
Practical
Save time, at hand, less expensive.
Communicate your commitments and values every day. Promote local, fair trade and ecological consumption through rituals based on the product selection of your choice.
Committed
More meaning, more local.
They bet on the employees experience
Meaningful rituals
Emblematic moments of the day

Occasional or recurring, they create a social, practical and committed dynamic.

Unique and adapted to each company

Selection of products and precise time schedules.

More than just discounts

A fun and accessible way to discover new products.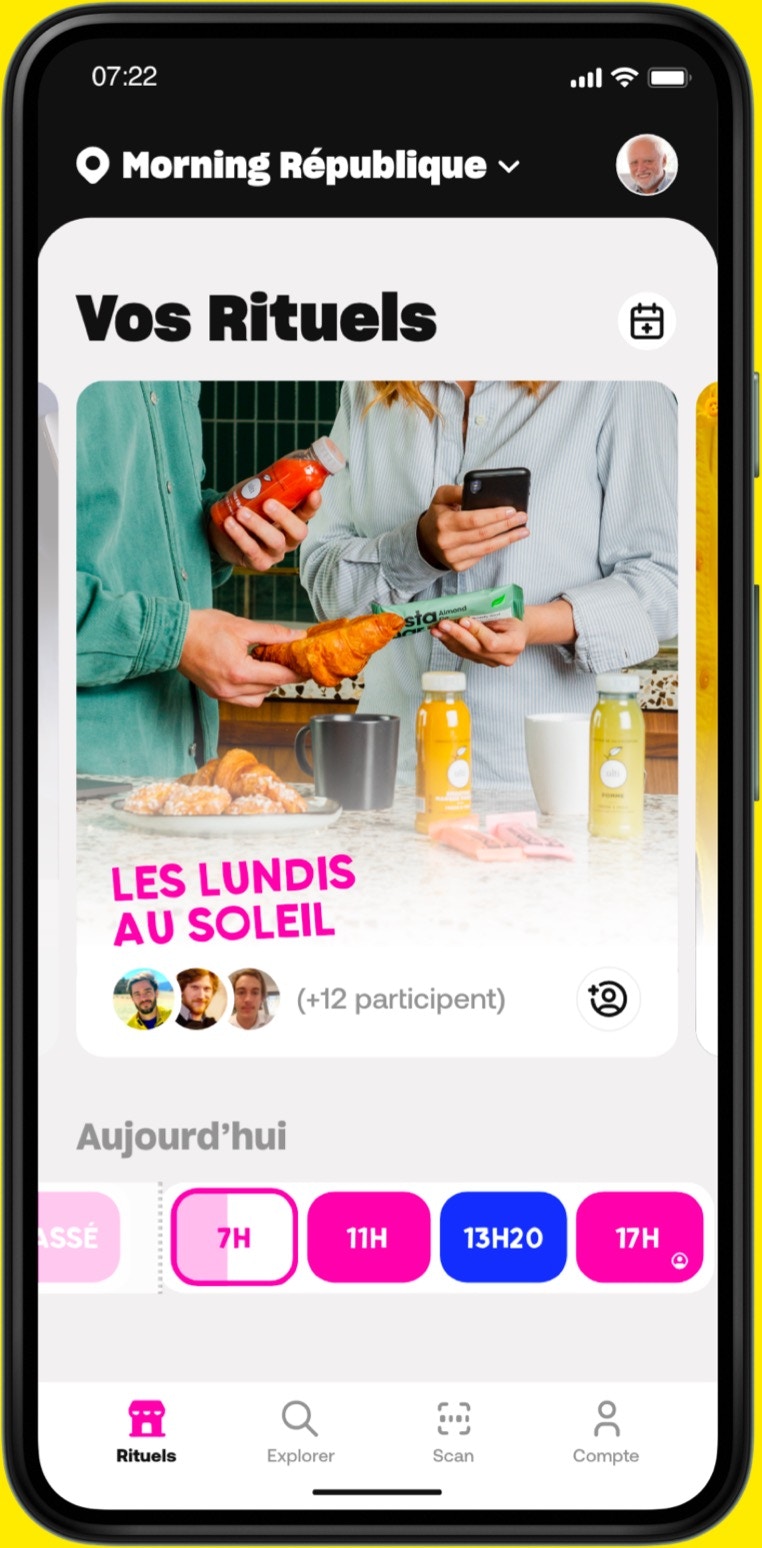 Each advantage, its communication
Every participation is an opportunity to communicate.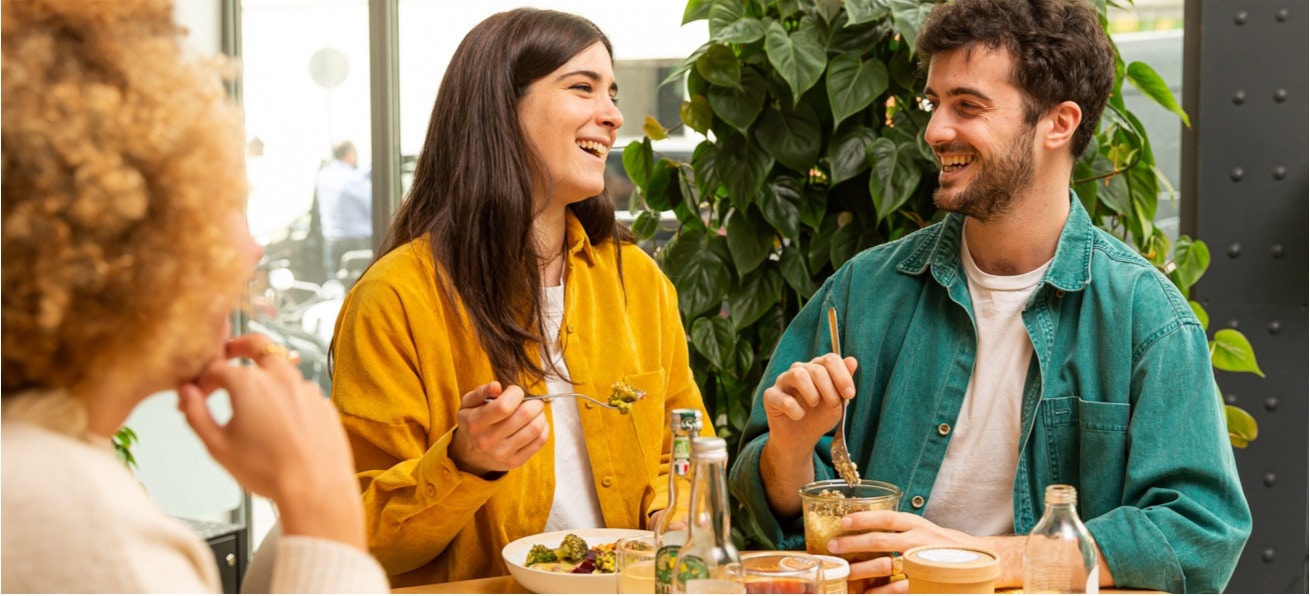 Our team lunches
(12+ attendees)



13h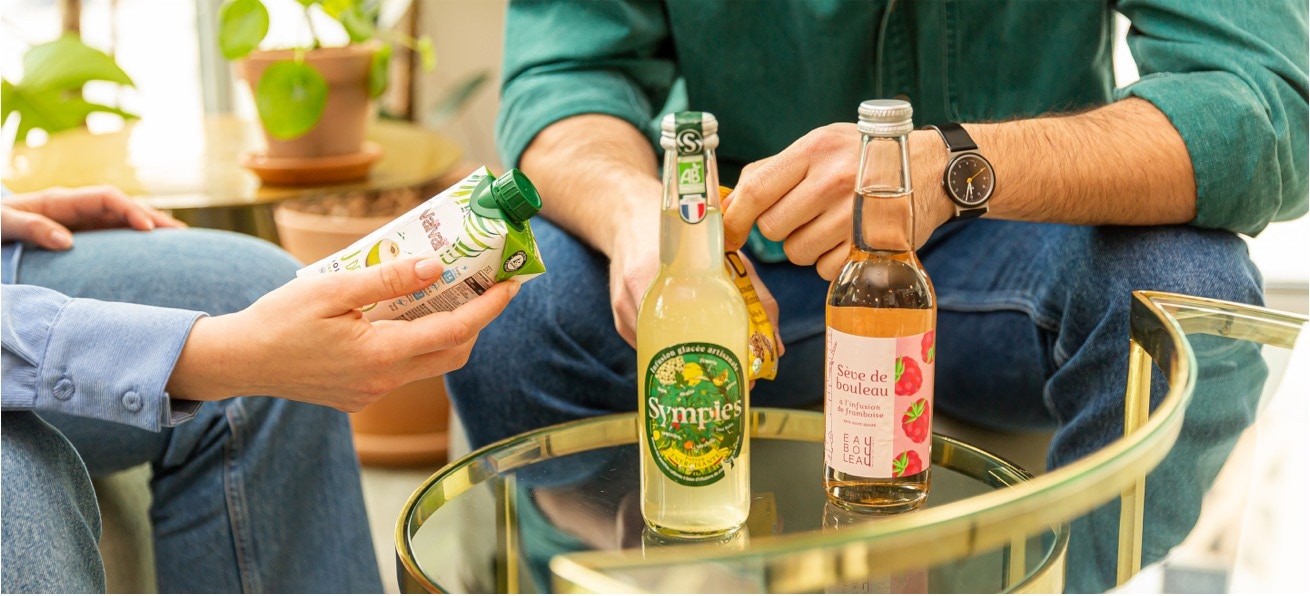 Biotiful
(12+ attendees)

14h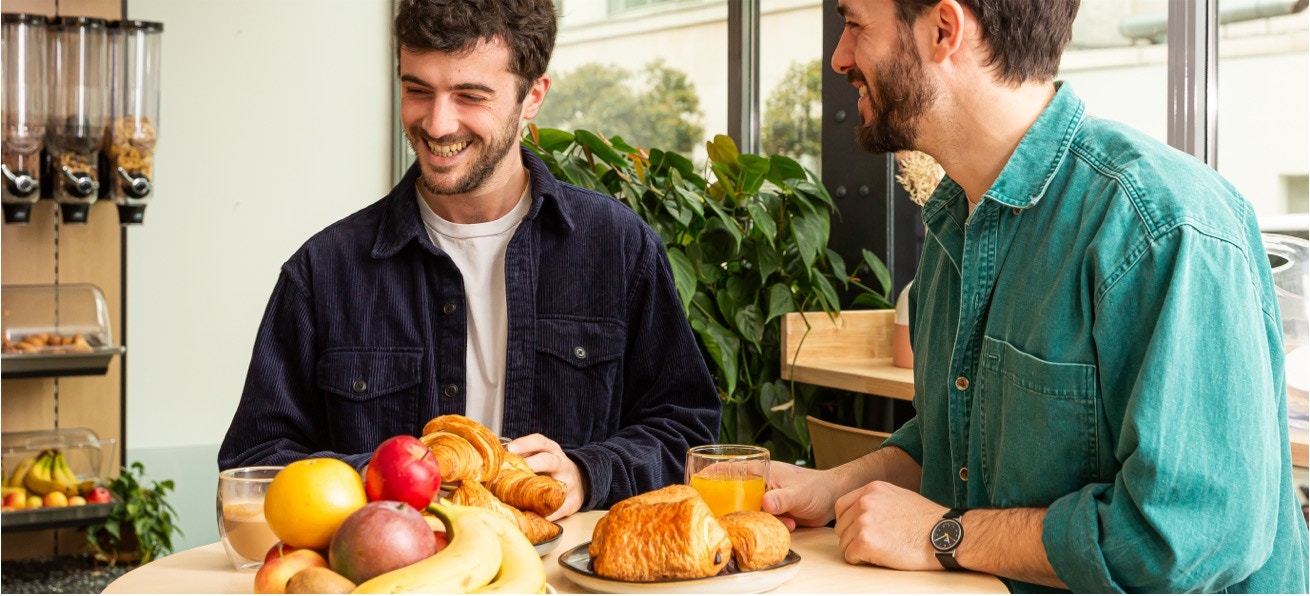 Monday's energy
(12+attendees)


10h
Make people want to come to the office
Have access to a break room with a coffee machine and a selection of hot drinks throughout the day.
Use your meal vouchers, find a meal, go shopping or have it delivered.
The office can't compete with the comfort, convenience and freedom of being at home.
Have access to a store in the heart of the office all through the day
All an employee wants and needs is at his/her fingertips
Employees get a better office experience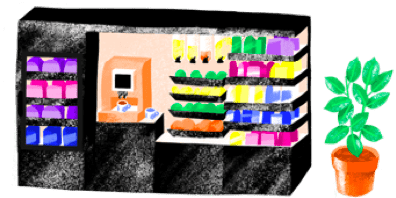 Level 2
Practical, good and healthy
The employee receives rituals at key moments of the day to enjoy more social time with colleagues at a minimal cost.
The employee interacts more with the office and colleagues and has a positive experience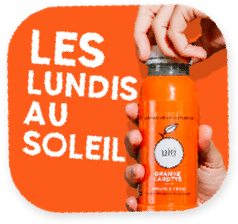 Level 3
Social and engaged rituals
Besides the different rituals proposed by TOTEM, the employee benefits from the rituals created by his company.
Through the TOTEM application, the company can: communicate its values in a simple and playful way, raise awareness among its employees, bring them together for convivial breaks...
The company allows its employees to live an engaging workplace experience.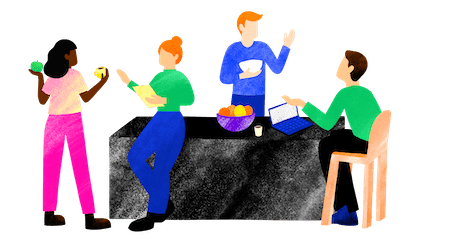 Level 4
The ultimate office experience
+ autonomy
Combine your needs and build your TOTEM
Catering Column
Fridges that can each hold 50+ appetizers, 100+ entrees, 50+ desserts and 10+ drinks.
Catering Column
Fridges "True Air Brassé" which maintain the temperature below 4° and can contain :
50+ appetizers from 1,9€ onwards
100+ main courses from 4,2€ on
50+ desserts from 1,2 € on
60 drinks from 0,7 € on


A healthy, tasty and less expensive offer than next door!
Preparation column
3 Panasonic microwaves capable of reheating 60 dishes per hour.
Preparation column
Equipped with its 3 Panasonic microwaves pre-set and optimized for professional use, say goodbye to lunchtime queues.
No cash register
No waiting
No stress
Each column can reheat 60 dishes per hour.
Drinks Column
Up to 320 drinks from 0,70€ onwards
Drinks Column
38 different references, 320 units in total - from 0,70€.
From ice tea to energy drinks.
A choice of iconic brands and those specially selected for your teams.
At TOTEM, all tastes are allowed.
Snacking Column
Up to 300 references from 0,60€ onwards
Snacking Column
A perfectly sloped shelf to give you access to more than 300 references from 0,60€.
Dividers, daily product facing, variety: everything a store offers, without waiting nor checkout.
Essential Products Column
The daily essential products available in your office
Essential Products Column
The daily essentials that we waste a lot of time looking for and buying. All gathered at the office, within easy reach!
Hot drinks column
3 machines to choose from with a capacity of 80 drinks per hour.
Hot drinks column
3 machines to choose from: Jura, Necta, Franke, with a capacity of 80 drinks per hour. To make it even more convenient, we've even included coffee storage silos to refill your machines with ease.
Bulk and Bakery Column
0 waste and compliance with health standards for the companies involved.
Bulk and Bakery Column
Eating well is good, but without waste is even better!
The bulk column is 0 waste guaranteed, with respect for the gastro-standard and anti-flies lid.
A "plus" for committed and gourmet companies that wish to offer fruit, dried fruit and pastries.